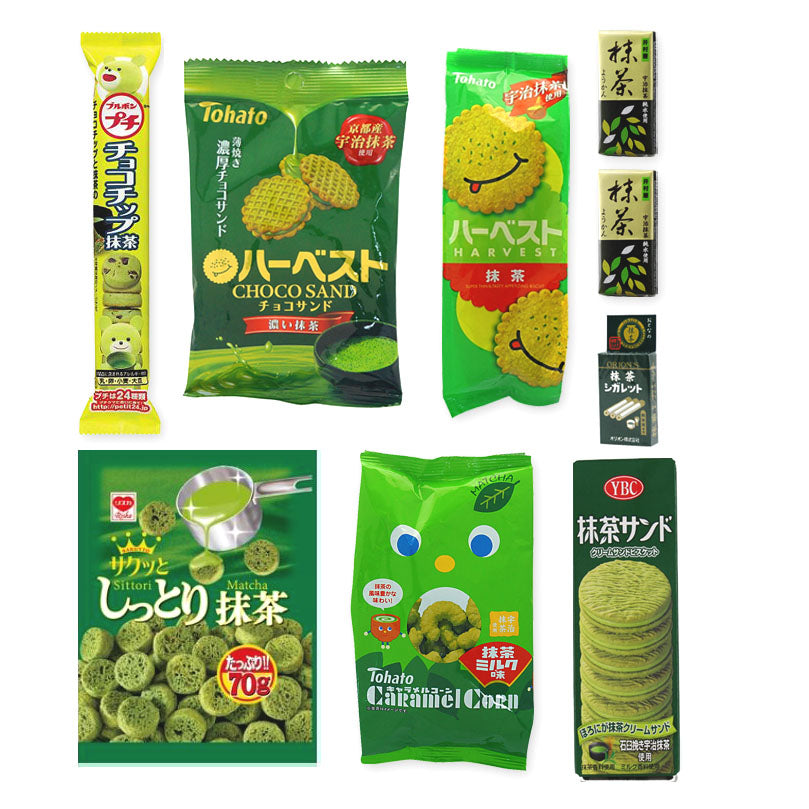 Matcha Flavor 9 Packs Assortment 【B】 Set (cookies, chips, snacks and sweet bean past jellys)
This set is recommended for those who want to enjoy cookies or snacks. It has more cookies and snacks than 【A】set, so this is good choice for cookies or snacks lover.
Contents:
・Snacks, Cookies, Chocolates & Cakes
Sandwich cookies filled with matcha taste cream, corn snacks sunken into mathca taste chocolates, matcha taste cakes and so on.
・Japanese confectioneries
Matcha flavored Youkan(sweet been past jelly) and rice cracker.
For those who want to enjoy variety of matcha items at the same price, set【A】is recommended.
These items are matcha taste or flavored, but not as bitter as real matcha and most of them are more sweet than bitter. Everyone from adults to children can enjoy.
Please note that there are cases in which the contents are changed without notice depending on stock status.
---
---
More from this collection