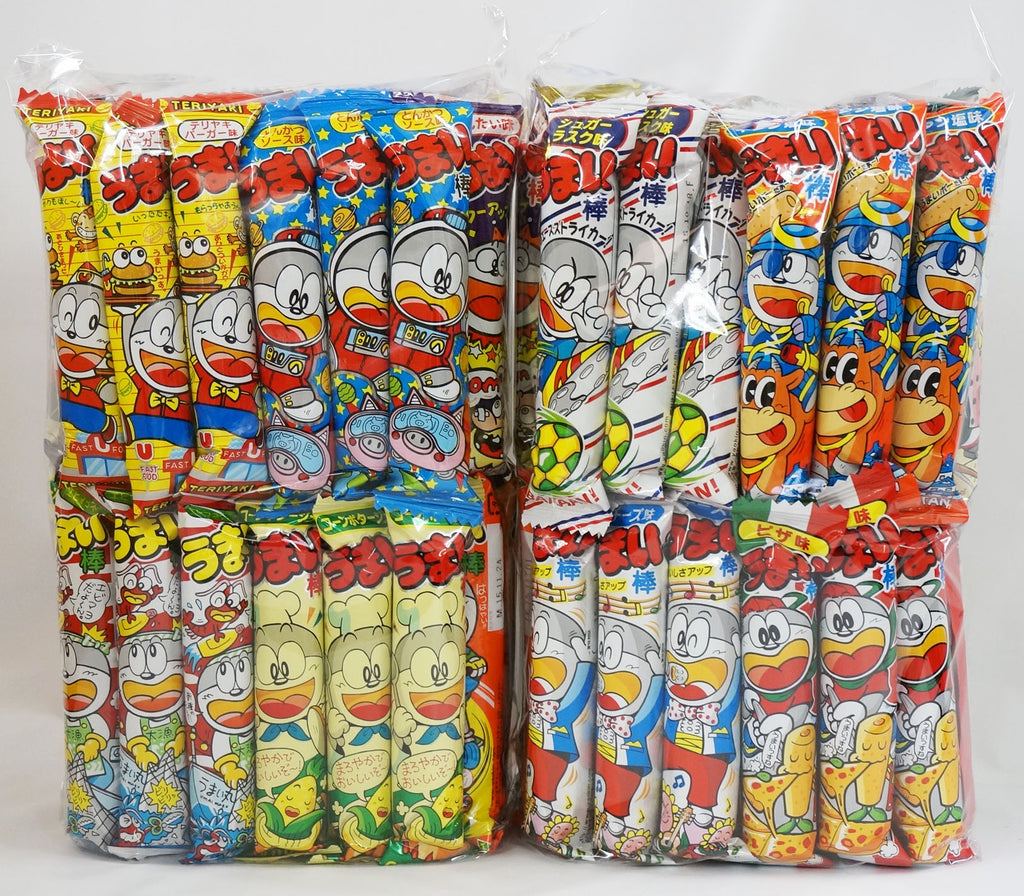 "Umaibo" Asorted 100 Pieces of 11 Flavor
This is a assortment of "Umaibo" especially famous Dagashi in Japan.
"Umaibo" is not too much to say that most of young Japanese ate this snack in their childhood.
This is a valuable 2 package set of standard 50 pieces assortment.
Standard package has 50 pieces of 11 or more different flavors which are randomly assorted.
If you want to get more than 50 pieces, it is better to buy a bargain set than buying each individually.
Since this is economical pack, it is suitable to share with friends and families.
 
Made in Japan
※Package may change without prior notice.

Main Contents :
Umaibo (Shrimp and Mayonnaise)
Umaibo (Corn Potage)
Umaibo (Salami)
Umaibo (Takoyaki)
Umaibo (Cheese)
Umaibo (Chicken Curry)
Umaibo (Pork Kimchi)
Umaibo (Teriyaki Burger)
Umaibo (Tonkatsu Sauce)
Umaibo (Mentai)
Umaibo (Vegetable Salad)
Please note that there are cases in which the contents are changed without notice according to stock status.
>>See List of Single Products

Note:
Please do not purchase assorted package if there is anything you cannot eat for allergies or religion, because it is difficult to distinguish safe food from various snacks.
If you have any questions or concerns about ingredients, please be sure to contact us by email before order.
---
---
More from this collection